Weather Forecast for the Craig Area
:
Site Hosted and Maintained by:
RAM Designs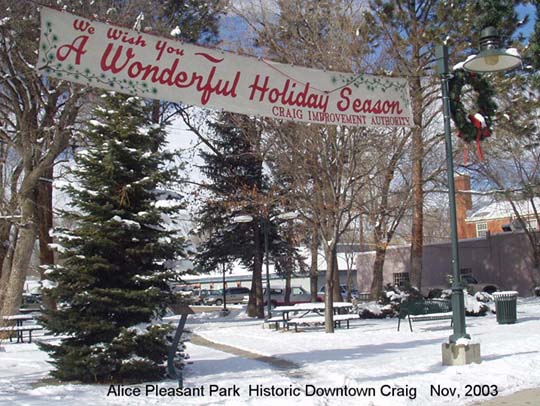 Welcome to the website for the Downtown Business Association of Craig. Located in the heart of a beautiful, vibrant community rooted in rich history, we enjoy serving the various needs of people who call Northwest Colorado their home, as well as travelers and guests.

This web resource serves as your guide to our history, the great family oriented events throughout the year, and a directory listing so you can find the shops and services you need faster. Use the navigation at the top to find your way around the site.
Craig Colorado Facts:

County Seat for Moffat County.

Population: 10,053.

Home to over 300 ancient Native American pictoglyphs.

Craig is 7,241 miles from Tokyo, Japan.